Australian Junior
2019 Tournament Registration is Now Open, Click Here for Details!
News
New Venue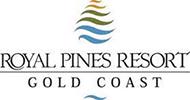 8 mos ago
The 2019 Australian Junior Age Division Golf Championship has a new venue Royal Pines Resort on the beautiful Gold Coast in Queensland. This is a brilliant destination for junior golfers and their families...
New 2019 Sponsor - Cool Clubs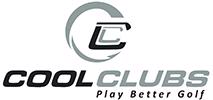 8 mos ago
We are excited to announce and welcome on board our major sponsor Cool Clubs and sincerely appreciate their generous support. Cool Clubs are number one when it comes to being fitted for your individual...
2018 USA Trip!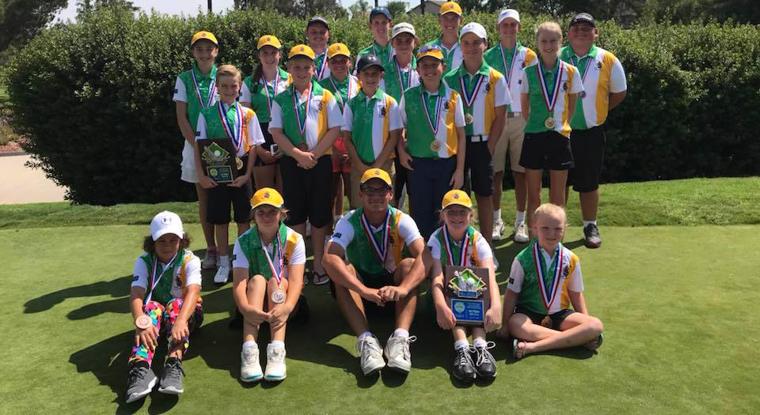 8 mos ago
The 2018 AJADGC Australian Junior Golf Team recently returned from the United States after competing at the World Stars of Junior Golf in Las Vegas and the West Coast AAU Junior Olympic Games Golf Championship...
AJADGC now ranked by GJGR!

1 yr ago
The AJADGC is now an officially recognized Global Junior Golf Rankings Event. The rankings apply to junior golfers from the age of 5 to 19 years. For further information regarding rankings, please visit...
Latest Results
2019 Australian Junior Age Division
April 10-12
Boys 17-18
Rahmani. N (+17)
Nocera. M (+27)
Scott. B (+28)
Girls 17-18
Griffin. B (+36)
O'Neill. R (+46)
Boys 15-16
Leighton. E (+5)
Duncombe. B (+10)
Trapp. B (+11)
Girls 15-16
Harrington. P (+16)
Martin. E (+29)
Sugars. A (+43)
Boys 13-14
De meyer. A (+7)
Wills. B (+7)
Koch. H (+9)
Girls 13-14
Golledge. Q (+31)
Liu. A (+34)
Else. B (+35)
Boys 11-12
Guepy. J (+2)
YIM. H (+4)
Scott. A (+11)
Girls 11-12
Ye. Y (-3)
Petersen. E (+13)
Smith. M (+24)
Boys 9-10
Moore. C (+2)
Tonga. W (+4)
Copok. L (+5)
Girls 9-10
Harris. A (E)
Spitty. O (+9)
love. M (+18)
Boys 7-8
Le. J (-2)
Linden. J (+3)
Preece. H (+4)
Girls 7-8
MacRae. E (+9)
Kim. C (+16)
McGuiness. L (+19)
Boys 6U
Houston. L (+8)
MacRae. B (+12)
Rose. J (+25)
2018 Australian Junior Age Division
April 11-13
Boys 17-18
Swaffield. B (+15)
Dowde. Z (+34)
Girls 17-18
Briese. C (+32)
Griffin. B (+56)
Kay. T (+80)
Boys 15-16
Scott. B (+8)
Harrison. S (+13)
Fisher. M (+20)
Girls 15-16
Weiki. R (+15)
Thompson. C (+76)
Bayliss. G (+81)
Boys 13-14
Thomson. L (-1)
Duncombe. B (+13)
Dowde. K (+14)
Girls 13-14
Harrington. P (+14)
Martin. E (+16)
Perkins. C (+27)
Boys 11-12
Jensen. I (-2)
Corke. D (+12)
Scott. A (+18)
Girls 11-12
Pizzichemi. A (+15)
Smith. M (+22)
Kavanagh. R (+34)
Boys 9-10
Marschke. C (+9)
Phillips. H (+13)
CUNNINGHAM. A (+15)
Girls 9-10
Harris. A (+5)
Manderson. A (+6)
Hampton. T (+46)
Boys 7-8
Weinberg. Z (E)
Rendell. C (+4)
Preece. H (+4)
Girls 7-8
MacRae. E (+11)
Taare. H (+28)
Sirait. A (+43)
Boys 6U
Linden. J (-10)
Beel. E (+3)
Brumm. L (+10)
Girls 6U
McGuiness. L (+46)
Rutherford. A (+136)
2017 Australian Junior Age Division
April 11-13
Boys 17-18
Bonnet. N (+11)
Swaffield. B (+17)
Wills. H (+17)
Girls 17-18
Purse. B (+46)
Boys 15-16
Scott. B (+19)
Callander. B (+21)
McDermott. D (+22)
Girls 15-16
Griffin. B (+20)
Weiki. R (+27)
Maher. T (+29)
Boys 13-14
Ross. C (+7)
Quaill. T (+9)
Olive. B (+11)
Girls 13-14
Maiwen. D (+13)
Rampersad. D (+26)
Harrington. P (+27)
Boys 11-12
Jensen. I (+7)
Corke. D (+14)
Smith. C (+32)
Girls 11-12
Golder. M (+9)
Abrahamsen. A (+19)
Olive. L (+76)
Boys 9-10
Shah. A (-4)
Lam. H (E)
Scott. A (+3)
Girls 9-10
Rampersad. J (E)
Smith. M (E)
Pizzichemi. A (+9)
Boys 7-8
Lam. E (-5)
Matsushita. Y (+4)
Visser. M (+22)
Girls 7-8
Hampton. T (+52)
Taare. H (+82)
Taylor. A (+112)
Boys 6U
Rendell. C (-4)
Riches. I (+1)
Preece. H (+12)
Girls 6U
MacRae. E (+14)
Malhotra. V (+205)